Board Members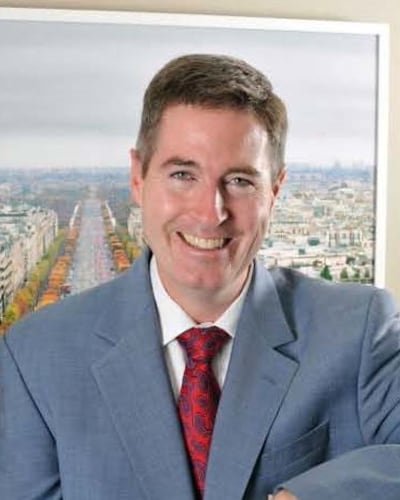 Iain C. D. Campbell
Director - Calgary
After graduating from the University of Calgary in Archaeology, Iain went on to study acting and worked as an actor in Calgary and Vancouver. He then went to Law School at the University of Sydney in Australia and the University of New Brunswick in Fredericton, New Brunswick, where he earned his Bachelor of Laws in 2010. He then Articled in Prince Edward Island and was called to the Bar in Prince Edward Island in 2011.  He was called to the Alberta Bar is 2013. He opened his own practice as a solo practitioner in June 2017.  As well as Family Law, Iain has experience in the areas of Personal Injury Law, Wills and Estates, Trusts, and Criminal Law.  
Iain emphasizes resolving disputes without unnecessary conflict.  He is a trained Collaborative Family Law lawyer and Mediator.  Iain believes in utilizing alternative dispute resolution to solve conflicts and is the Past Chair of the Southern Alberta Branch of the Alternative Dispute Resolution section of the Canadian Bar Association.
Year joined AFMS Board of Directors: 2018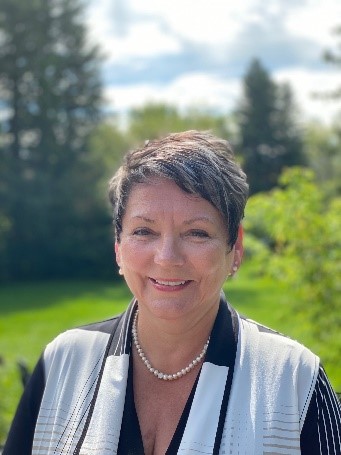 Sharon Crooks
Chair - Sylvan Lake
Sharon has been the managing partner at Rowanoak Law Office LLP for 18 years and is one of the more senior family lawyers in Central Alberta. Sharon graduated from the University of Alberta in 1987 with her LL.B. and later obtained her LL.M. at the University of London in London England in 1988. Sharon's experience is varied and spans the globe. She was employed as an Associate on Wall Street in New York, NY doing international commercial litigation and on Bay Street in Toronto, Ontario doing civil litigation. Sharon then accepted a position heading up the Legal Department at the Children Aid in Hamilton Wentworth and was one of 5 directors of that organization. A few years later Sharon was offered, and accepted, a position as legal counsel with the Department of Justice, Crimes Against Humanity and War Crimes Section in Ottawa and later was seconded to the United Nations Commission of Experts (UNCOE) in former Yugoslavia as a Legal Expert for the UNCOE Sexual Assault Mission. Sharon has also worked with the Legal Aid Society of Alberta as Senior Civil Staff Counsel, setting up the Family Law Office in Red Deer and as the Senior Trust and Legal Officer for a group of companies doing offshore business structuring, among other positions.
Sharon currently practices primarily family, divorce, and children's law, but is no longer doing litigation. Sharon practices collaborative law and she is now focusing on providing mediation/arbitration services in the areas of family and civil law, including Child Inclusive Mediation. Sharon has been a Speaker and Panel Member for the Legal Education Society of Alberta and has spoken to other groups in Central Alberta on a variety of issues. Sharon is currently teaching mediation courses.
Year joined AFMS Board of Directors: 2015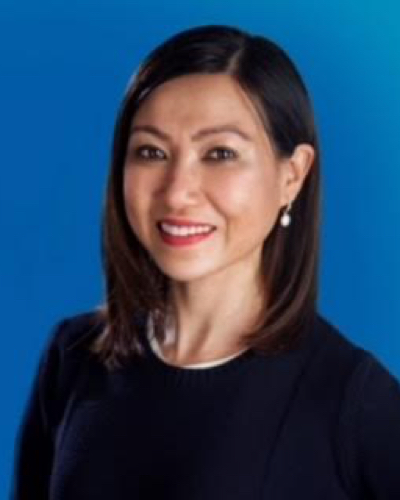 Yen Dang
Treasurer - Calgary
Yen is the founder of Aspen Valuations Inc., a boutique business valuation and litigation support firm based in Calgary.
Yen has specialized in business valuations since 2009 with a strong focus on the matrimonial support area. She has developed extensive experience in the financial aspects of family law and have prepared numerous business valuation and income determination reports in this area. She is also often retained to perform other related services including tracing of assets and providing advice on structuring and financing equalization settlements. Yen works alongside with other divorce professionals including participating in the mediation process to assist families through this challenging time.
Yen has developed in-depth experience in valuing companies and securities in a broad range of industries in North America and Europe. Prior to specializing in business valuations, Yen worked at a couple of the Big 4 accounting firms providing auditing and tax services to multi-national corporations as well as small and medium-sized enterprises and high-net-worth individuals.
Yen is a Chartered Business Valuator (CBV), Chartered Accountant (CA) and Chartered Professional Accountant (CPA). She also holds the American Certified Public Accountant designation. Yen graduated from York University with a Bachelor of Arts (Economics) degree.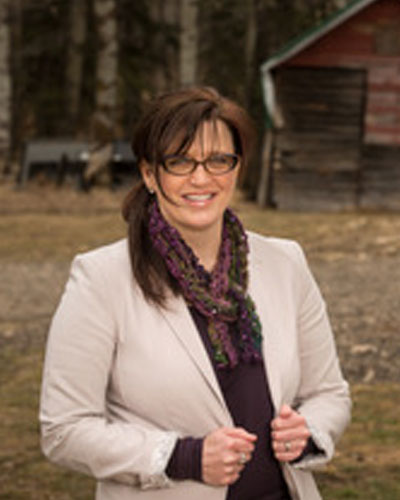 Tara Fitch
Past Chair - Red Deer
Tara approaches every therapeutic relationship with a warm, down to earth style that has developed over years of working with people. Her practice has evolved from working with children and families at risk, to supporting people in all life stages as they face the challenges that life can set in our paths. The easy, non-judgemental approach makes it possible to work cooperatively toward resolution by integrating an eclectic approach to the therapeutic conversation, your story is honoured and given a safe, comfortable place to evolve.
Over the last 8 years, Tara has developed an expertise in working with children, individuals and families in transition, offering her skills to people navigating the changes that come with separation, divorce and the space beyond. Tara prides herself in staying current on the latest research related to supporting families in transition. From mediation to parenting coordination, Tara will help to guide you through this difficult process so that your family emerges in a new way where meaningful relationships can thrive.
Tara has been qualified as a Parenting Expert in the Court of Queen's Bench under the Practice Note 7, offering a range of interventions and evaluations aimed at assisting the Court with decision-making. In cases where children are involved, the best interest of children is a central consideration; Tara has been working in this area for nearly 10 years and is known for her willingness to assist families in the development of cohesive and positive parenting structures.
Tara had a Masters Degree in Social Work with Clinical Specialization and runs a private practice in Red Deer of the past 18 years. She is a member of the Association of Family and Conciliation Court and the International Academy of Collaborative Practitioners. Tara is also a Registered Parenting Coordinator/Arbitrator through the Alberta family Mediation Society. She is newly accepted the position of Vice Chair for the Alberta family Mediation Society for 2015-2016.
Year joined AFMS Board of Directors: 2015
Tanya Hutchinson
Vice Chair - Calgary
Registered Psychologist
Mediator
Tanya is a Registered Psychologist (College of Alberta Psychologists) and Practising Mediator (Alberta Family Mediation Society) at the firm, Fong Ailon.
In addition to AFMS, Tanya is an ongoing member of the following organizations: the Canadian Psychological Association (CPA), the American Psychological Association (APA), the Association of Family and Conciliation Courts (AFCC), the Association for Conflict Resolution (ACR). She completed mediation training through the Legal Education Society of Alberta and I offer mediation services for a variety of concerns.
Tanya has a diverse therapy practice working with adolescents and adults presenting with a variety of concerns. Further, she conducts court ordered interventions under Practice Note 7 involving adults and children and receives ongoing training and supervision from Dr. Larry Fong.
Year joined AFMS Board of Directors: 2017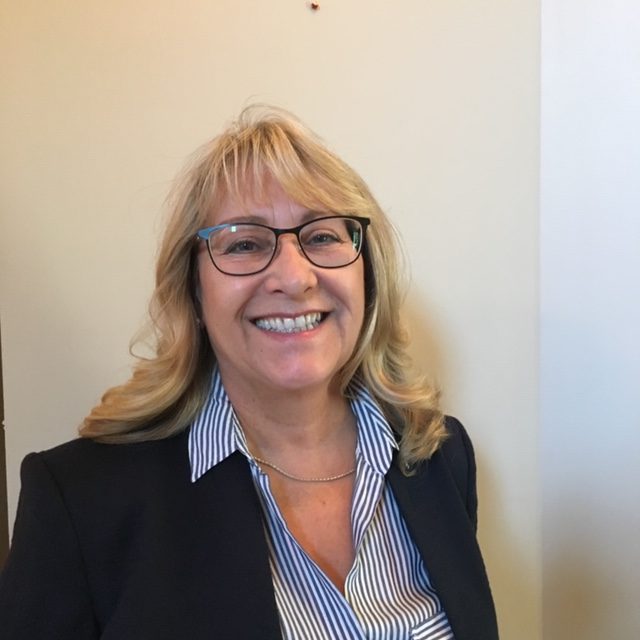 Edith Kloberdanz
Director/Registrar
Edith began her career as a social worker after receiving a Diploma in Social Services and then a Bachelor of Arts with a focus on the family. She is a Registered Social Worker, a Chartered Mediator, Arbitrator and Parenting Coordinator. Edith has spent over 40 years gaining experience and developing skills in family matters such as mental health, rehabilitation, counselling, child development and mediation. She has worn many hats over the years which matured into management and supervisory roles and is now a self-proprietor of mediation/arbitration services.
Today Edith conducts private mediation and arbitration services and sits on several provincial and federal rosters, including family, civil and police mediations. Edith is a public adjudicator with the Law Society of Alberta and an Appeals Commissioner and recently sat as a Board Member for the Alberta Review Board (2020).
She continues to pursue studies in arbitration, mediation and Child Consultation and mentors to aspiring mediators.
Year joined AFMS Board: 2019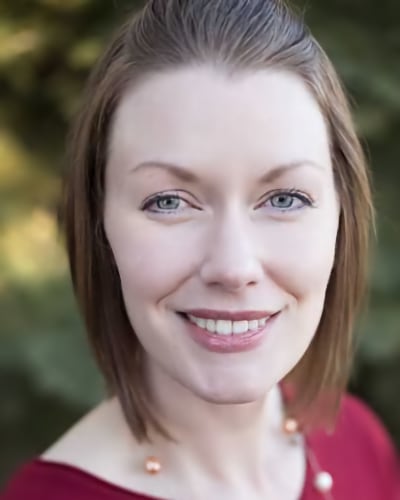 Katherine Mooney
Director
Katherine is passionate about serving families impacted by separation/divorce as well as removing barriers for low-income families to access counselling services. Katherine is a Registered Psychologist, Registered Family Mediator (separation/divorce specialty), and Qualified Arbitrator. She practices child-inclusive family mediation, Practice Notes 7 and 8, parenting coordination/arbitration, clinical/counselling psychology, and clinical supervision of registered provisional psychologists and Master of Counselling practicum students.
Katherine works alongside many wonderful psychologists and practicum students in Airdrie at her private practice, Restored Wellness Psychology & Counselling Centre. She is also studying full-time in the pursuit of her PhD in Psychology, social psychology specialization. Katherine's research interest areas include the impact of separation/divorce on dynamics of cohesion and flexibility among family members, the lived experience of children who participate in child-inclusive mediation, and improving co-parenting relationships.
Year joined AFMS Board: 2019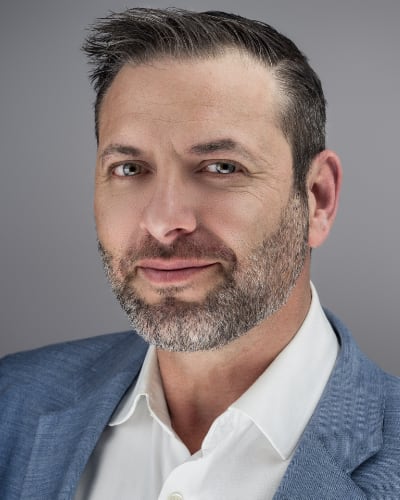 Don Schapira
Director
Don is a designated mediator focusing on Separation & Divorce mediation and corporate conflict management training through his business, Fresh Start Mediation, based in Calgary. He has an extensive background in finance, negotiation and bringing participants to resolution by understanding what people need to help get the agreement they want.
Don has also been involved as a Mediator and Trainer at Peer Mediation and Skills Training (PMAST) through a project helping high school students develop compassion and respect to successfully navigate the rough waters or social pressures and expectations in growing up. Don is currently the Executive Director at AAMS, a Development Officer with ADRIA and has actively participated in the Reforming the Family Justice System (RFJS) initiative. 
Year joined AFMS Board: 2019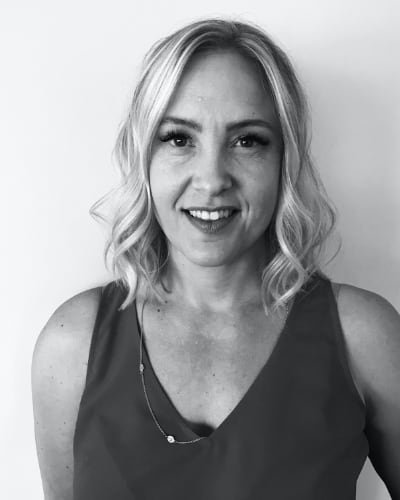 Beth Thompson BSW, RSW
Director
Beth is passionate about educating, enriching, and empowering the people she serves by facilitating cost effective resolutions that reflect each parties' goals and concerns. As a social worker, she specialized in high conflict evaluation, parenting plans and positive communication. Beth is an associate at Modern Divorce providing mediation for separating, co-parenting and blended families. She also facilitates the Alberta Justice Parenting After Separation/High Conflict and Focus on Communication in Separation workshops and is a licensed online parent coach for the New Ways for Families program through the High Conflict Institute.
Year joined AFMS Board: 2019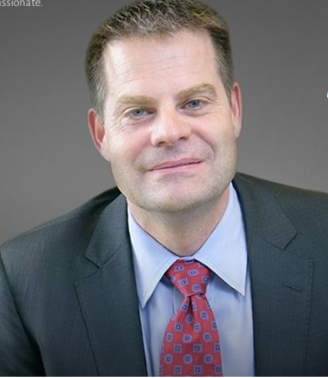 Brad Mustard
Secretary
Brad practices as a family law mediator and lawyer. He understands that separation and divorce is not just a legal change, but also one that involves a personal transition that affects family, friends and children.
With these important consequences in mind, he sees the role of "lawyer" as one of advocate, legal expert, and communication facilitator, helping client's to make empowered decisions and overcome barriers to resolution. He provides advice to help clients solve problems quickly and effectively outside of Court, and will represent clients in litigation when appropriate and necessary.
Brad uses his extensive training and experience to advise clients on how to solve problems. He is well-known in the family law community in Calgary for negotiating out-of-court settlements, mediation, collaborative law, arbitration and litigation.
Brad teaches negotiation and mediation at the University of Calgary's Faculty of Law and the Legal Education Society of Alberta.
Brad received his Master of Laws (LLM), in Alternative Dispute Resolution from Osgoode Law School in June, 2016.
Brad served on several boards and organizations including Chair of the Association of Collaborative Professionals Calgary, and Chair of the Distress Centre Calgary. Brad is currently the Member at Large with the Canadian Bar Association – Family Law South subsection.
He is appointed to act as a Dispute Resolution officer at the Calgary Courts Center.
Year joined AFMS Board: 2020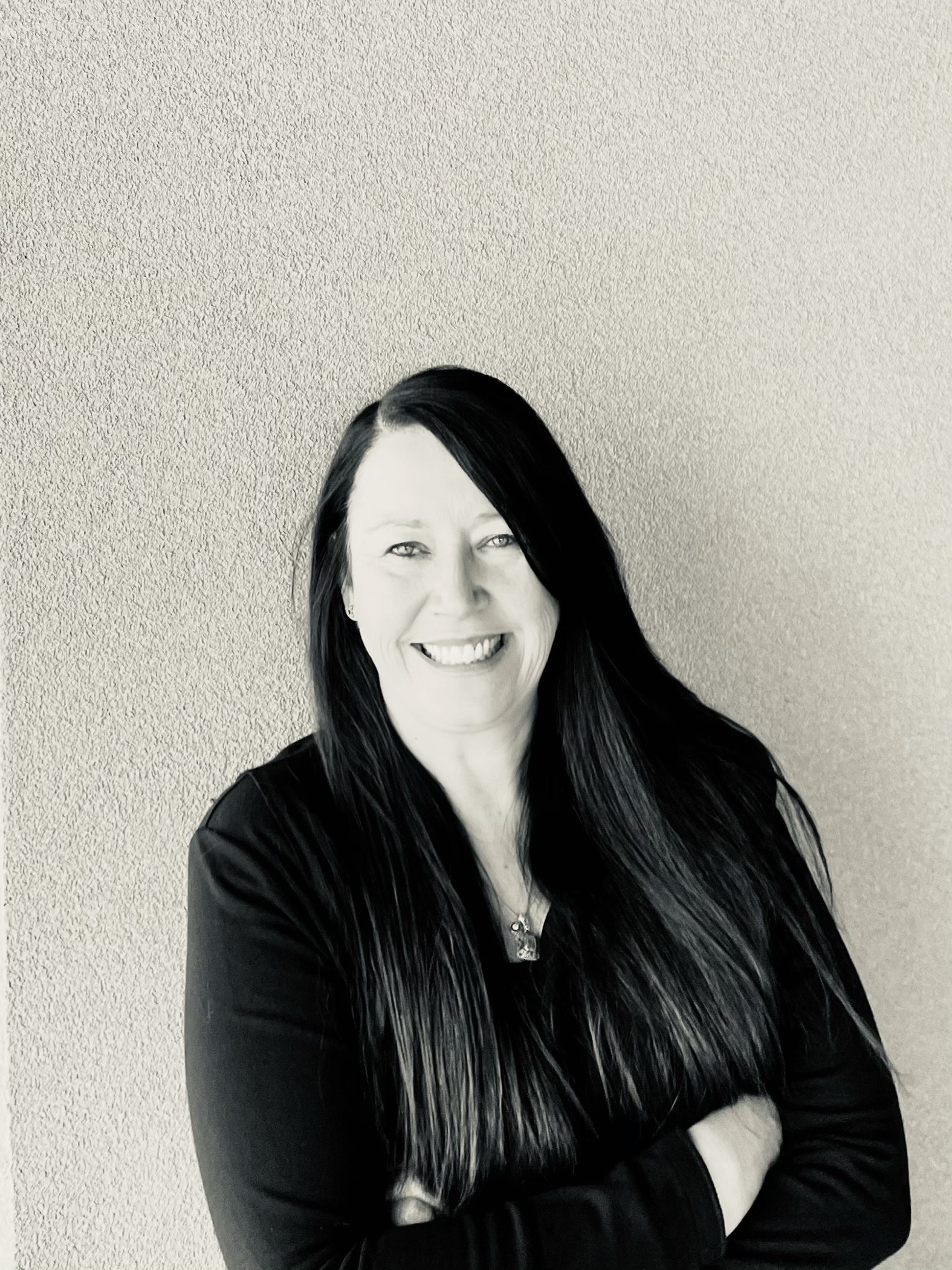 Katherine McKinnon Forgeron
Director
Katherine graduated from the University of Calgary in 1995 with a degree in Political Science and graduated from the University of Alberta with her LL.B in 2000.  She relocated to the United States and was admitted to the Massachusetts Bar in 2002.  She later moved to Ontario where she articled and was called to the Bar in Ontario in 2006.  She returned to Alberta in 2007 and was called to the Bar in Alberta that same year.  She was employed as the staff lawyer at the Central Alberta Community Legal Clinic and since 2009 she has practiced primarily as a sole practitioner.  She practices in the areas of wills and estates, representing children in child protection matters and in high conflict custody disputes.  She is a registered collaborative family lawyer and a family law mediator.  Katherine is committed to assisting families to reduce their conflict and resolve their issues outside the court process.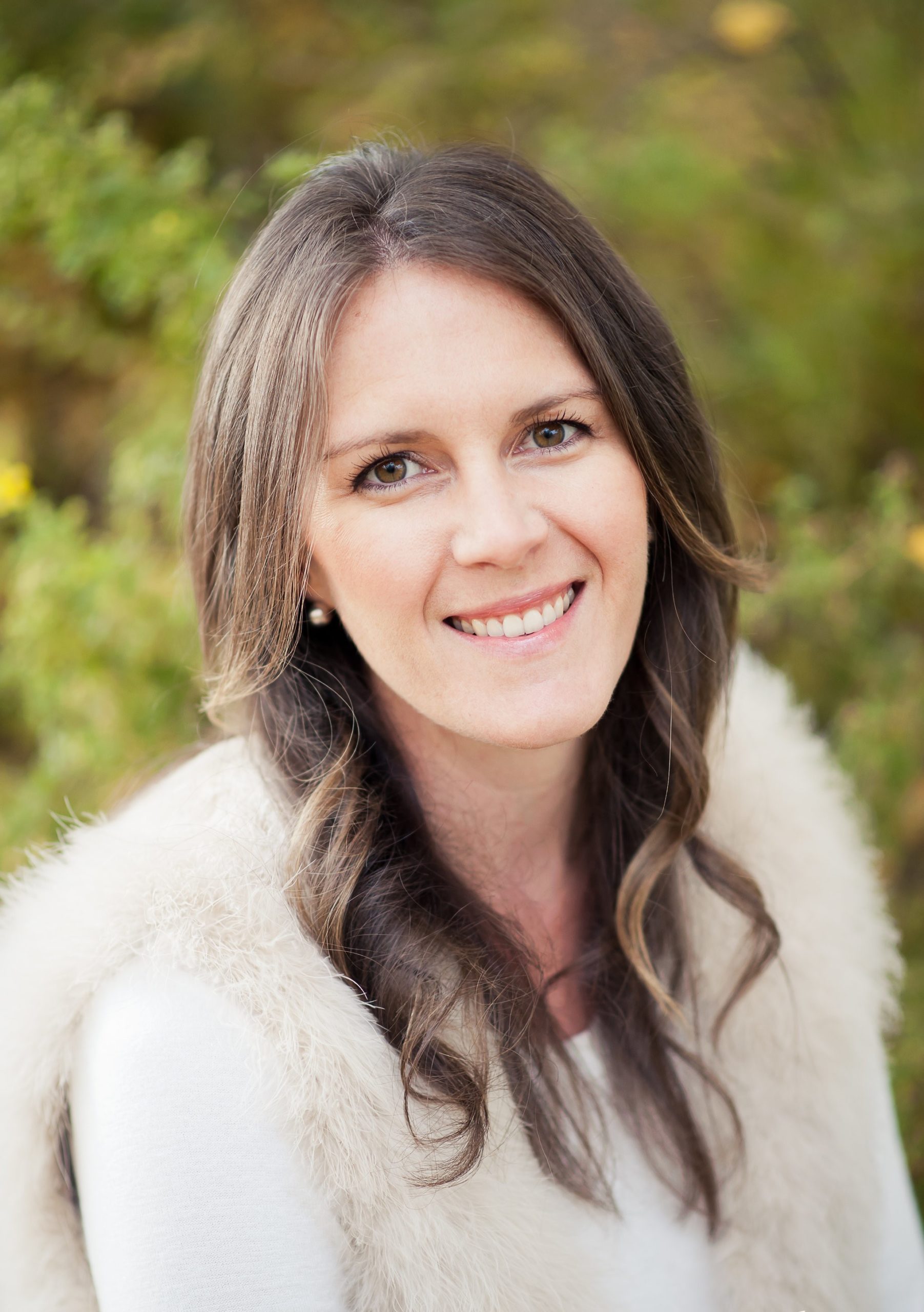 Susan Herman
Director
Susan is a Calgary social worker and mediator, passionate about seeing people achieve their best potential and flourish in life.  Her social work career started after she completed a Diploma in Social Work from Mount Royal College. She has since completed a Master's in Social Work from the University of Calgary where she focussed areas of research on mediation and family violence.
A registered social worker with over 20 years experience, Susan has worked with individuals and families in areas including adoption, grief, women's health, mental health, and restorative justice.   
Today, Susan works in Calgary as both a leader in the social profit community and as a mediator in her private practice, Compass Mediation & Consulting. She is passionate about empowering people to discover a path forward that reflects their unique interests and uses her extensive experience and background to help families solve problems. 
Susan's private practice focuses on supporting families who are experiencing a transition and including the child voice in situations of separation and divorce.